Last updated: December 2023
Recommended hotels for Kosher Observant in Zurich
There are no completely kosher hotels in Zurich, but the following hotels are suitable for observant guests. Hotels near a synagogue, some of them serve a kosher breakfast and most of them have the option of a regular key on Shabbat
Great hotel for kosher Observant, located in a beautiful garden in the center of Zurich, and very close to kosher shops and restaurants. Extremely kind and helpful staff. Spacious and modern rooms that include a balcony and wireless internet, a mini bar and a Nespresso coffee machine.

For Sabbath Observant:
Aware of the needs of observant guests and help with what is required. It is a 5-minute walk from the Zurich Chabad House.
An inexpensive hotel (relative to Zurich) in an excellent location, on a public transportation route. A 10-minute walk from the Agudat Ahim Synagogue – 20 minutes from the Chabad House.

Suitable for Shabbat Observers: aware of the needs of observant guests and help with what is required.
A very simple hotel in an excellent location, only 300 meters from the Zurich-Vidicon train station and near synagogues and kosher shops. A 4-minute walk from the hotel is the Hachshara Mafia, where you can also get sandwiches, pizza, etc. Relatively small rooms, suitable for those who do not plan to stay in the room for a long time but mainly to travel.
Tip: In this hotel, it is mandatory to choose in advance during the reservation process a room with a bath and attached toilet, because there are rooms where the toilet is shared by the entire floor.
Recommended hotels for Kosher Observant in Davos
The city of Davos, considered the highest in Europe, is an incredibly well-kept and luxurious city. The facades of the houses are invested as well as the beautiful gardens around them. The streets sparkling with cleanliness are decorated with cute corners.
In Davos there is Jewish activity almost all year round. Prayer lists during the winter season (skiing) in the spring and summer. In the Etania building, the Jewish building up the mountain, there are minyans most days of the year, and at different times of the year you can buy kosher bread and dairy products there. In the summer season you can get strictly kosher products at the supermarket in Davos.
An excellent apartment hotel in the center of Davos, right next to the Athenaeum building. Within walking distance of a supermarket and a prayer hall.

A variety of beautiful apartments with a beautiful view, suitable for up to 6 people. include a fully equipped kitchen. With a fridge, stove, oven and even a coffee machine. Washer and dryer.

For Sabbath observers:You can get Shabbat hotplate (for a fee)
A modern and wonderful apartment hotel in the center of Davos, a 2-minute walk from the Athenaeum building. Suitable for families: apartments of various sizes – up to 7 people. The houses include a modern and fully equipped kitchen and a furnished garden terrace. There is a laundry room with washing machines and dryers (for a fee).
A stunning hotel with a modern design with an unparalleled view. The hotel is in the heart of Davos, close to a supermarket with kosher groceries and the prayer offerings
A great 4-star hotel in the center of Davos, very close to a supermarket with kosher products and prayer rations.

The hotel includes a swimming pool and a health and spa center.

The rooms are large and spacious, luxurious and include a balcony. Coffee/tea making kit. The premium rooms also include a minibar.
A great 3-star hotel in Davos.3 star hotel in the center of Davos. Also includes rooms and suites for families.
Tip: Hotel prices in Davos may increase significantly during the holiday season (December 25 – January 21), sometimes up to 3 times the normal price of accommodation!
If it is not necessary, it is recommended to plan the vacation not on these dates.
A very good 3-star hotel in the center of Davos. Clean and polished, courteous service.
An incredibly cheap and comfortable apartment hotel, less than a ten minute walk from the kosher hotel and close to bus stops. Clean and pleasant apartments, with a well-equipped and comfortable kitchen for cooking and most importantly – an amazing view! Especially recommended for families, with a beautiful living room for Shabbat meals.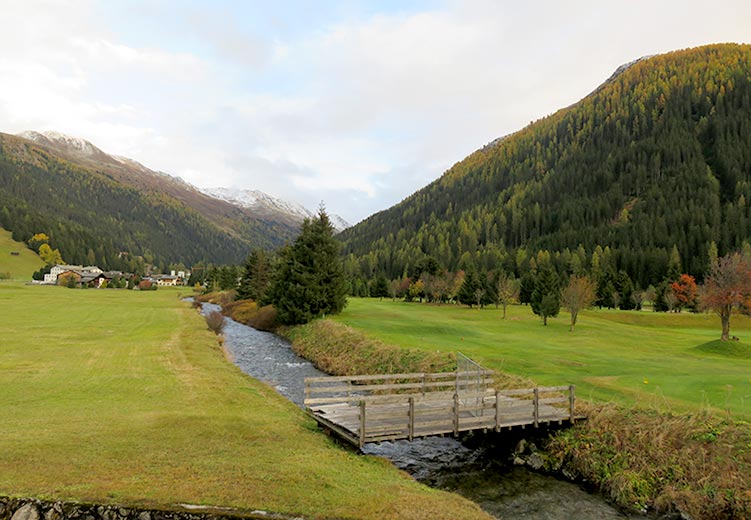 Well-kept and pleasant accommodation units in the center of Davos. Includes a kitchenette and a view of the mountains. Adjacent parking.

Suitable for those who observe Shabbat and kosher!
Accommodation apartment in the Atenia building in the center of Davos. Suitable for up to 4 people.

The apartment with a balcony overlooking the view, includes a kitchen equipped with a refrigerator, oven, stove, electric kettle and even a coffee machine.
Simple and comfortable holiday apartments with a great view in Davos. Excellent location close to the train station, bus station and supermarket.

Suitable for Shabbat observants: Shabbat key, possibility to get Shabbat hotplate and samovar.
Kosher hotels in St. Moritz
St. Moritz is a well-known and prestigious resort town in the Swiss Alps, sitting near the lake of the same name. The town is considered one of the most famous ski resorts in the world.
In the month of August, you can get kosher bread at the local bakery, which also has a corner of strictly kosher dairy products.
From February 25 to March 5 (the week in which Purim falls), and during the "between times" period in the month of Av (7/22 – 8/12) the hotel has an organized Jewish group with a kosher kitchen, a synagogue, etc.
Kosher hotel in Crans-Montana
Kosher hotel located in central Montana, family friendly (connecting rooms). In the winter season and in the months of July-August there is a Jewish group that provides strictly kosher meals (by reservation), synagogue prayers and more.
Summer 2021: offering kosher half board (breakfast and dinner + full Shabbat) to Jewish guests in Karens Montana. A kosher restaurant, Shabbat meals and an active synagogue at the Mirabeau Hotel.

Between the dates: July 4 – September 1, 2021.

Kosher is under Rabbi Mendel Naprestek of Lausanne, Switzerland, and all meat is Chabad Lubavitch slaughter. All dairy products are Israeli milk.

The restaurant and catering are open to everyone, not even hotel guests (advance reservations are recommended).
Excellent holiday apartments in Sas-Pe.

The apartments include an attached balcony overlooking the view, and a kitchen equipped with a refrigerator, oven, stove, kettle and more.
Excellent holiday apartments in Sas-Pe.
To the Shabbat keepers: part of the local team speaks Hebrew, without sensors, etc.
Do you also want to travel independently and kosher?
Join thousands of other travelers, and receive straight to the email the most comprehensive and practical articles for observant travelers abroad.
Sign up here: